Paranormal Psychic Chat & Forums
Community chat forums for like minded individuals who wish to connect, chat and share.
Join Us In Live Chat!!! Click Here
---
Posts: 2066
Joined: Mon Apr 03, 2017 3:21 am
We can be sure that the greatest hope for maintaining equilibrium in the face of any situation, rests within ourselves.
---
Posts: 2066
Joined: Mon Apr 03, 2017 3:21 am
In the universe there is an immeasurable,
indescribable force which shamans call intent,
and absolutely everything that exists in the entire cosmos
is attached to intent by a connecting link.

~ Carlos Castaneda
(Toltec Shaman)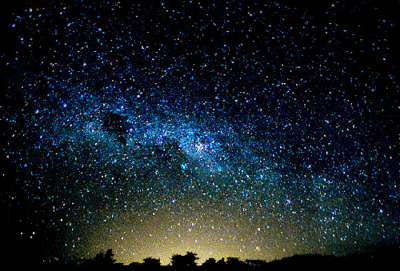 ---
Posts: 2066
Joined: Mon Apr 03, 2017 3:21 am
It is the intention that moves energy.

~ Unknown
---
Posts: 2066
Joined: Mon Apr 03, 2017 3:21 am

Talent is cheaper than table salt.
What separates the talented individual from the successful one is a lot of hard work.

~Stephen King
---
Posts: 2066
Joined: Mon Apr 03, 2017 3:21 am
The reason a lot of people do not recognize opportunity,
is because it usually goes around wearing overalls looking like hard work.

~Thomas A. Edison
---
Posts: 2066
Joined: Mon Apr 03, 2017 3:21 am
One who attacks another's reputation abandons his own.

~ Unknown
---
Posts: 2066
Joined: Mon Apr 03, 2017 3:21 am
Knowing what you value and how much you value it,
is the fire that illuminates the dark.
The world now is full of so many lights that others want you to walk towards.
Meditating helps keep your eyes firmly fixed on the light of what you value.

~ Anonymous
---
Posts: 2066
Joined: Mon Apr 03, 2017 3:21 am
The beauty of the trees,
the softness of the air,
the fragrance of the grass,
speaks to me.

The summit of the mountain,
the thunder of the sky,
the rhythm of the sea,
speaks to me.

The strength of the fire,
the taste of salmon,
the trail of the sun,
and the life that never goes away,
they speak to me.

And my heart soars.

~ Chief Dan George, Tsleil-Waututh (1899 - 1981)
---
Posts: 2066
Joined: Mon Apr 03, 2017 3:21 am
One thing to remember is to talk to the animals.
If you do,
they will talk back to you.
But if you don't talk to the animals,
they won't talk back to you,
then you won't understand,
and when you don't understand you will fear,
and when you fear you will destroy the animals,
and if you destroy the animals,
you will destroy yourself.

~ Chief Dan George, Tsleil-Waututh (1899 - 1981)
---
Who is online

Users browsing this forum: No registered users and 2 guests